Showroom
Modern Kitchen Top Popular Manufactured Stone Type Quartz Engineered Slab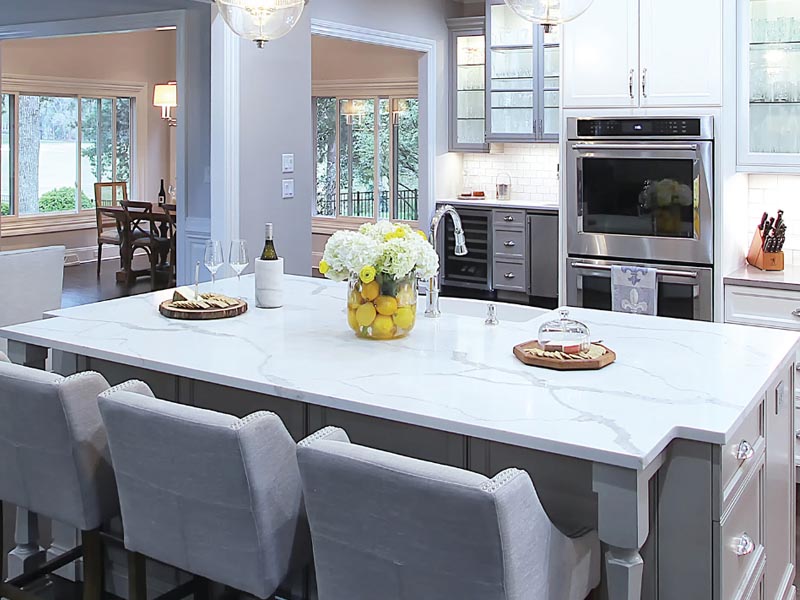 Natural and manufactured or engineered stone continue to be the most popular materials for modern kitchen countertops. The recent runaway favorite granite, however, is seeing increased competition for top spot from

manufactured quartz

, the top challenger from the rapidly growing manufactured stone category.
Though many people prefer the beauty of natural stone, new engineered stone products, particularly manufactured quartz are providing design options and color choices that are attracting kitchen designers and consumers alike. As well as the huge selection of manufactured stone countertop colors and finishes, new engineered stone products are more resistant to stains and mold because they are non-porous. Structurally, manufactured stone is more flexible and thus more resistant to cracking and harder than many types of natural stone.