Changbai Onyx Natural Translucent Onyx Panels for Luxurious Interior Wall Coating
Natural onyx is a cryptocrystalline form of quartz. The colors of its bands range from white to almost every colour. Commonly, specimens of onyx available contain bands of colors of white, tan, and brown. Onyx is extremely high end material and very popular in the stone market. Many project contractors prefer this materials for decorating five-star hotels, or private villas and other high end decoration areas.
Common slab size: 2400*1600mm
Big slab: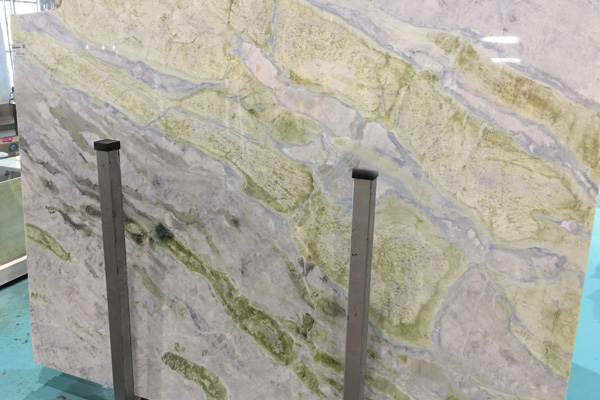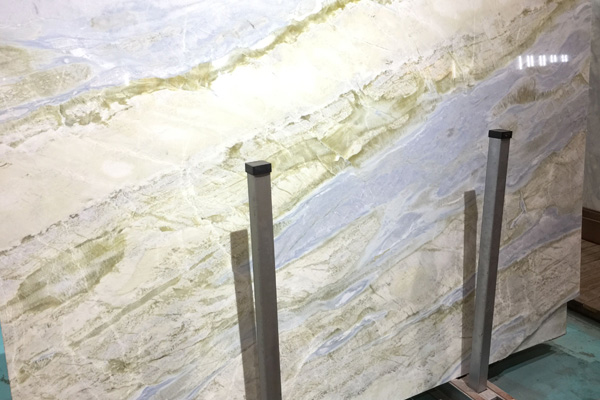 Book matched effect: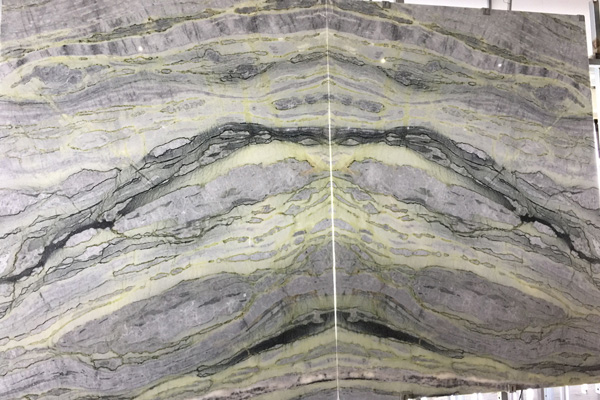 Mainly based on green and purple color, Changbai onyx stone is like river and mountain. If you fabricate this natural onyx slab into your interior wall decoration tiles, it is elegant and enjoyable all around you.