Igor Attractive Design of composite marble for Interior Floor Covering Tiles PX0380
While engineered stone has been criticized as being too uniform and lacking the earthy beauty that comes from the organic patterns and flaws in natural stone, new designs and manufacturing processes now offer more choices. Engineered marble stone is made from crushed stone bound together with resin. A common composition includes approximately 66% by volume crushed stone (93% by weight) and 34% resin. The resin can also include colorants. We supply the most popular engineered stone marble materials on the market.
PRODUCT DETAILS
Technical Test Data

Other Details




Test Items




Unit

Test Data

Materials

waste stone sand; Resin; Colors Pigments

Bulk Density

g/cm³
2.52

Colors

White; Black; Yellow; Beige; Blue; Mixed colors;

Compressive Strength

Mpa
125.4

Sizes

3200*1600mm; 3000*1400mm; 2400*1600mm;

Bend Strength

Mpa

22.8

MOQ

Over 200m2 for big slab; Over 100m2 for tiles;

Impact Strength

Kj/㎡

Delievery

15-20 days after receiving deposit

Mohs Hardness



3.3

Usage

Flooring tiles; Wall Tiles; Bathroom Vanity top;

Water Absorption

%
0.02

Certificates

ISO 9001; SGS;
Floor engineering tiles: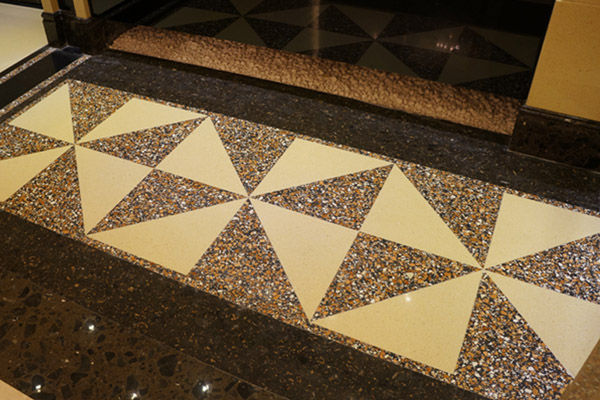 Bathroom top: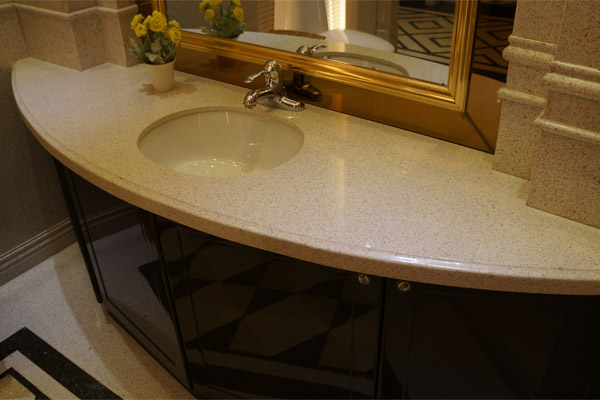 Big in-stock of blocks: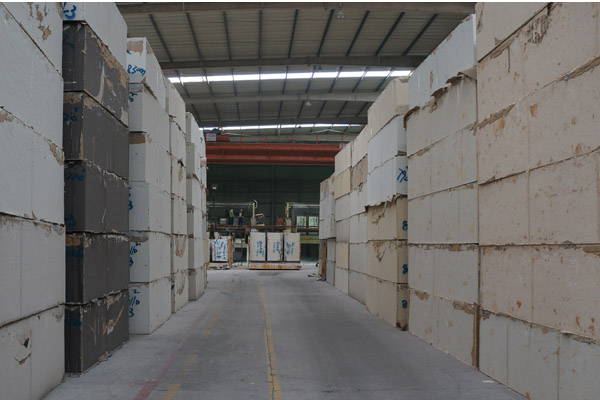 Big slab for choices: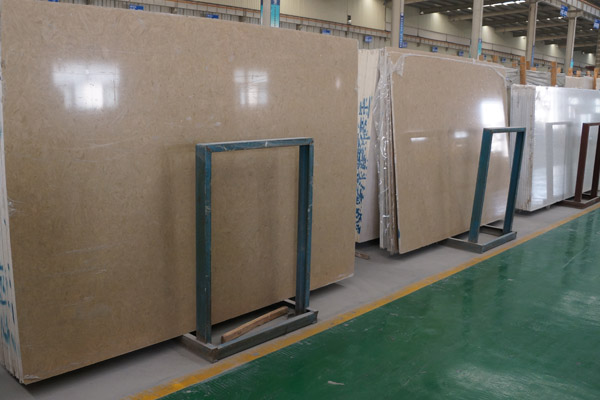 It has attractive design, similar to natural pebble stone on floor. This composite marble design is suitable for interior floor decoration, especially for nice hotels.