Manufactured Marble Stone Agglomerated Marble Tiles Marble Counter tops
Of the countless innovations related to technology, means and methods of construction, and product development, one notable example is agglomerated stone tiles. Agglomerated stone is used for many applications, such as counter tops, tables, wall cladding, and flooring; it is an artificial stone product that is replacing more expensive products such as natural stone or terrazzo. Agglomerated stone tiles have an attractive appearance; they can easily be mistaken for natural stone marble or granite, while actually they are an engineered, man-made material. "Agglomerated" means a group or mass of objects loosely thrown or huddled together or gathered into a ball or cluster, such as a mass of volcanic fragments linked through the action of heat. Similarly, agglomerated stones are engineered and manufactured by uniformly mixing natural stone fragments (e.g., marble, quartz, or granite) with a binding material.
PRODUCT DETAILS
Technical Test Data

Other Details




Test Items




Unit

Test Data

Materials

waste stone sand; Resin; Colors Pigments

Bulk Density

g/cm

³

2.52

Colors

White; Black; Yellow; Beige; Blue; Mixed colors;

Compressive Strength

Mpa

125.4

Sizes

3200*1600mm; 3000*1400mm; 2400*1600mm;

Bend Strength

Mpa




22.8

MOQ

Over 200m2 for big slab; Over 100m2 for tiles;

Impact Strength

Kj/㎡

Delievery

15-20 days after receiving deposit

Mohs Hardness




3.3

Usage

Flooring tiles; Wall Tiles; Bathroom Vanity top;

Water Absorption

%

0.02

Certificates

ISO 9001; SGS;
Acid surface comparison: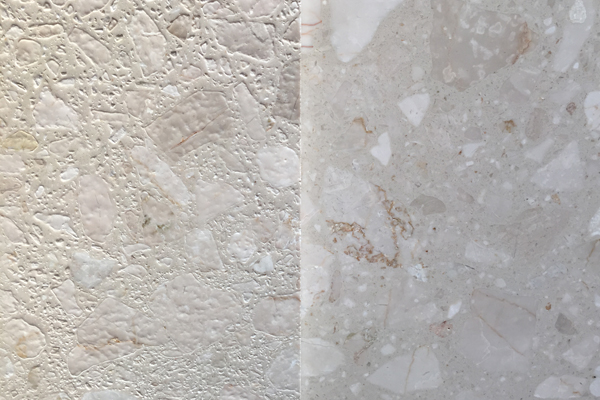 Big slab: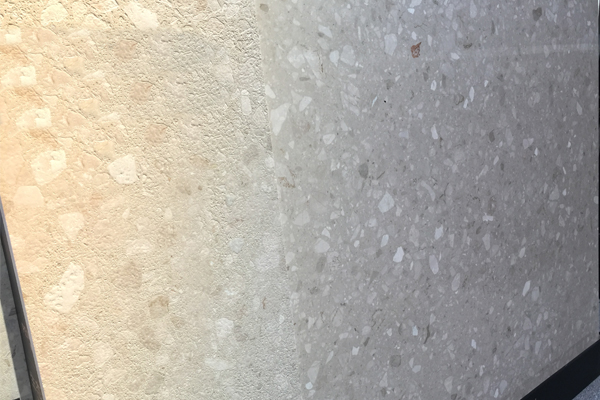 Engineering examples: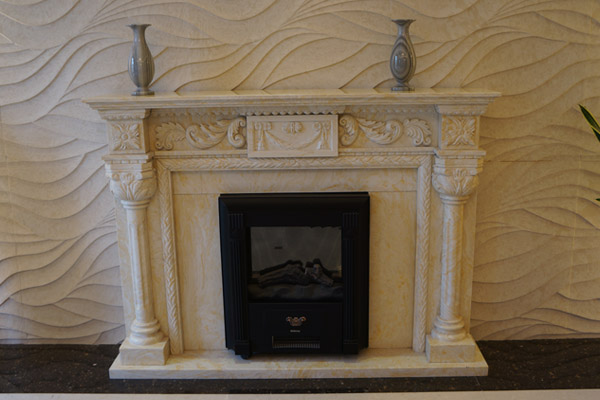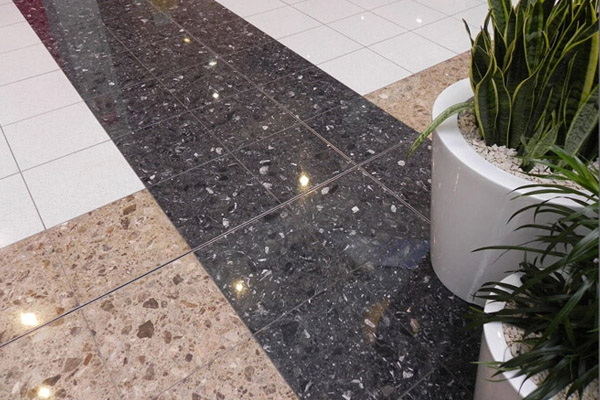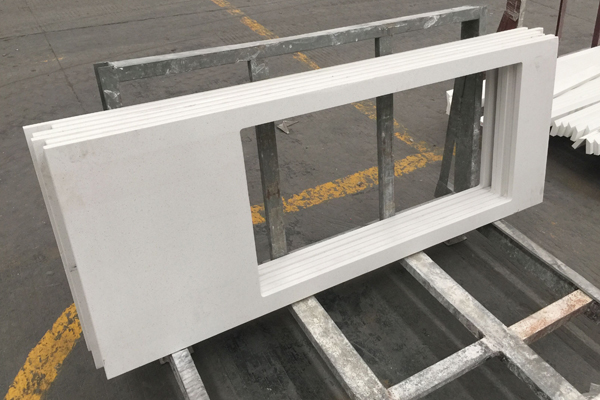 This is one of the most popular agglomerated marble tiles. It is mostly cut for indoor flooring tiles or wall tiles. Besides, some customers also prefer to cut this material for vanity top, in consideration of material cost.