New Quartz Color Calacatta Black Quartz Slab Popular for Interior Decoration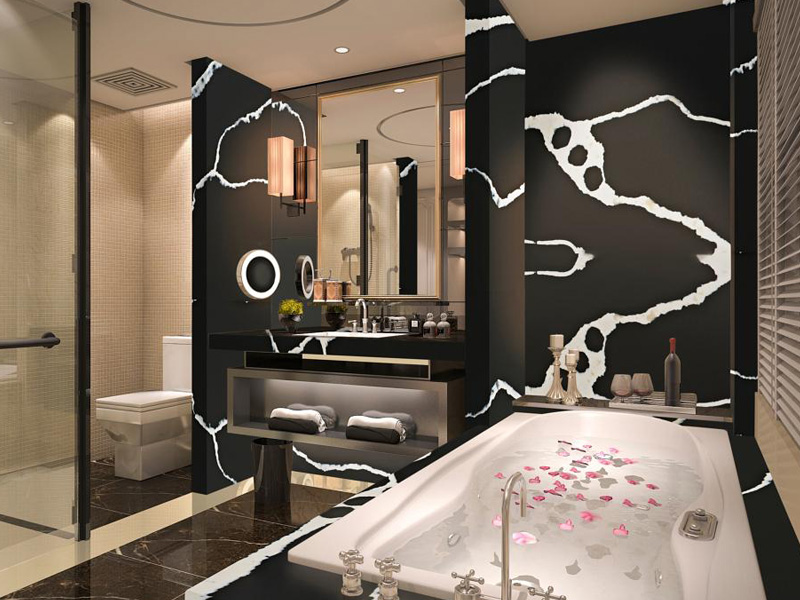 When are you so familiar with

Calacatta White quartz slab

, we manufacture new design quartz slab, called

Calacatta Black quartz

, because of opposite base color. Do you like this color design?
With the worktops coming into regular contact with sharp knives, it is imperative that the surfacing should be scratch resistant. Furthermore, with each island containing a hob and an open shelving areas to permit the disposal of hot pans, the necessity for the surfacing to be able to withstand high temperatures was crucial to its selection.
Calacatta quartz slab is not only stunning. It is also an all-round material that can be easily applied to most surfaces and cover all practical requirements. It also guarantees a great performance in terms of durability and hygiene. Especially important when preparing food, we needed a surface that is easy to clean, and helps to maintain safety standards.