Hot Selling New Arrival Calacatta Black Quartz Slab Wholesale Price
The hot selling manufactured quartz stone has been introduced into Chinese market for over 10 years and undergone high-speed development for recent 5 years. Increasing number of quartz slab factories emerge like bamboo shoots for a short time. In this highly competitive market, we keep going everyday by developing more attractive quartz colors. Like this well-received Calacatta Black quartz slab, we are inspired from traditional Calacatta white quartz slab. You may be bored by too many kinds of calacatta white quartz designs. Therefore, you will be totally updated by this new design black quartz slab. If you follow us, you will see more interesting designs of quartz slabs.
PRODUCT

DETAILS

Technical Test Data

Other Details




Test Items




Unit

Test Data

Materials

About 93% quartz sand; Resin; Colors Pigments

Bulk Density

g/cm

³

2.37

Colors

White; Black; Yellow; Beige; Blue; Mixed colors;

Compressive Strength

Mpa

200

Sizes

3200*1600mm; 3000*1400mm; 2800*1200mm;

Bend Strength

Mpa




33.1

MOQ

Over 200m2 for big slab; Over 100m2 for tiles;

Impact Strength

Kj/㎡

0.63

Delievery

15-20 days after receiving deposit

Mohs Hardness




6.9

Usage

Kitchen worktop; Bathroom Vanity top; Counter top;

Water Absorption

%

0.02

Certificates

ISO 9001; SGS; NSF;
Big slab photo: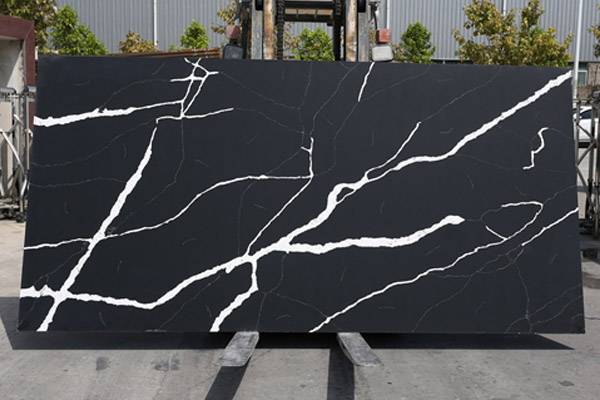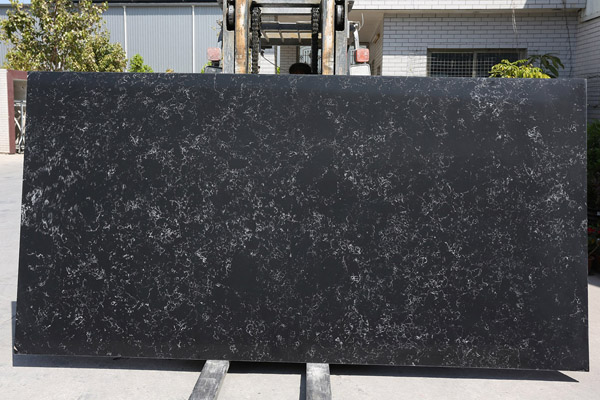 Fabrication: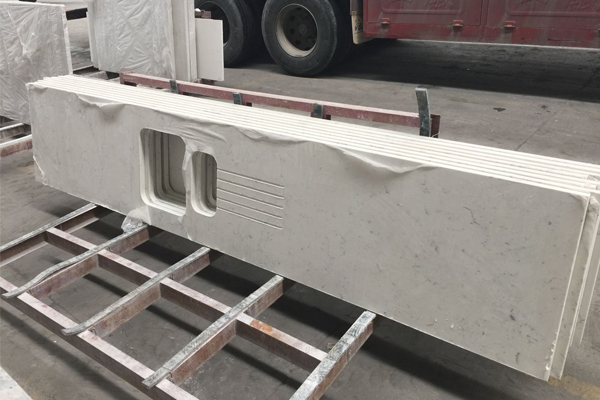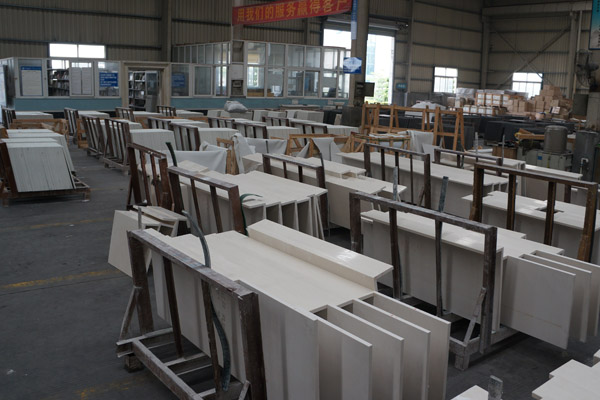 Factory: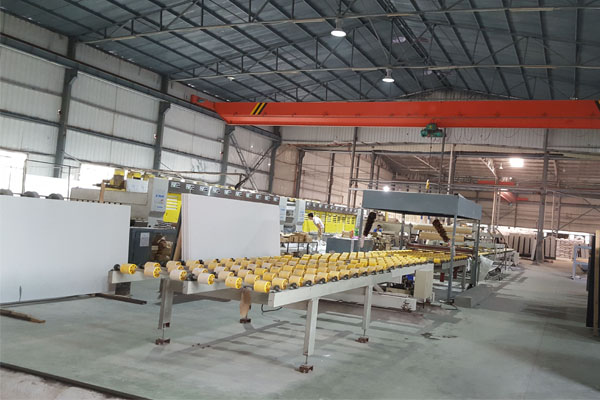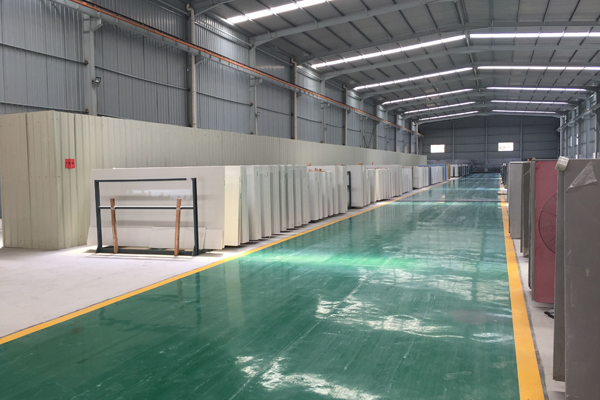 After imitating traditional Calacatta white natural marble colors, we manufacture hot selling Calacatta white quartz slabs, which are still very popular for high-end kitchen counter top stone engineering. But now, we have new arrival for Calacatta quartz range. That is Calacatta Black. You will love this design, if you like black quartz slab for your project.