Fine Grain Chile White Quartz Snow White Engineered Slab 3.2*1.6m Quartz Stone Price
How to choose the quartz color you want to order?
For our quartz factory, we have produced over 200 different colors of quartz engineered stone. But regular colors are only limited to about 30 colors, and most of them are white quartz slabs with different veins or different sizes of grain. When we advertise these color on our quartz catalog or website, they possibly are not what you need. Therefore, there are different ways of choosing quartz colors that you really need. First, you can show us your required quartz color, we can select our same or similar quartz sample for your confirmation. If you are satisfy with it, we can send you our samples for final confirmation. Second, if you have sample in your hand, you can send us your sample for imitation. And we can reach the effect over 98%, just like following product showed.
Sample match: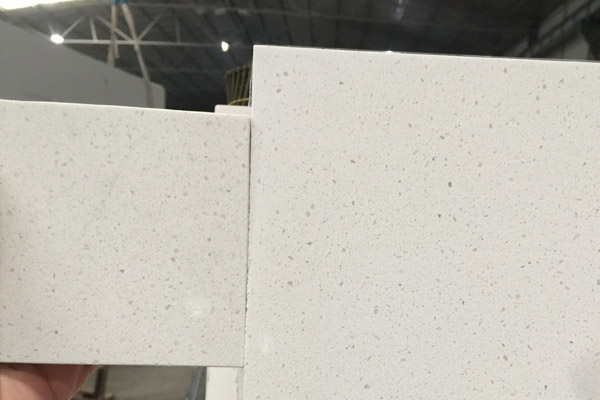 Big slab view: