OP1807 Stellar Dark Grey Quartz Slab From China Factory

Artificial quartz stone is very hot for kitchen counter top stone materials. It well competes with natural granite in physical performance like mohs hardness, heat-resistance. Moreover, it is nearly zero water-absorption. Now, quartz stone can imitate more and more colors of natural granite and marble. It supplies much more choices for you. There are many famous brands of quartz stone slab, like cambria quartz, silestone quartz, caesarstone quartz and many others. Normally, european countries prefer slab size 3000*1400mm and American countries prefer 3200*1600mm jumbo size. However, if you have quartz countertop project which needs special size, we are capable of manufacturing special slab size for you, so you can save much cost of quartz slab and make it affordable for average families.

Our slab size:
3200*1600mm; 3000*1600mm; 3000*1400mm, other similar slab sizes.
Thickness you can choose:
12mm; 15mm; 18mm; 20mm; 30mm.

We also welcome your inquiry about cut to size countertop with different edge finishing.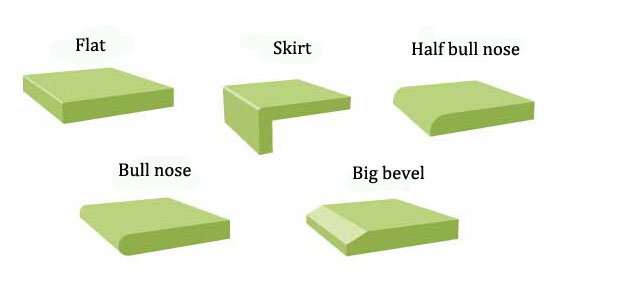 Big slab view: