OP1808 Stellar Beige cheap price popular artificial quartz slab wholesaling

About kitchen countertop fabrication: Frequently, we receive inquiries on finished countertop for hotel or other projects. As we have certain slab size for quartz stone, it matters for sizes of finished countertops. Some sizes of countertop can make full use of whole slab, so it is cheaper for single set. Others possibly waste much quartz materials, as left slab material is embarrassed for another set. Therefore, if your counter top size suits our quartz slab size, it will help you lower the price. If your countertop will waste much materials from quartz slab, it is better to adjust countertop size to save cost. For example, UK friends prefer to buy 3000*1400mm slab size and cut 3000*600mm with backsplash. In this way, they can use up the whole quartz slab and provide good price of single set of quartz worktop.

Common slab size:
3200*1600mm; 3000*1600mm; 3000*1400mm; 2800*1300mm;
Slab thickness:
12mm; 15mm; 18mm; 20mm; 30mm;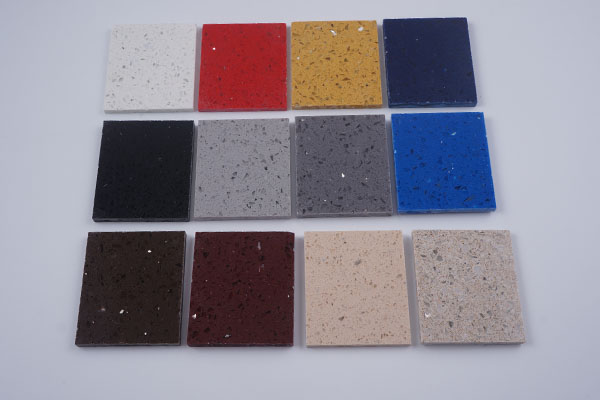 This is popular stellar type quartz stone with mirror shinning surface. The nice beige color makes your kitchen top elegant by quartz materials.