OP5011 Tiny Diamond White Composite Quartz Engineered Stone

Composite quartz stone is not easy to break during shipment. However, it is easy to cut into finished counter top, like natural granite. So you don't have to worry about shipment and processing. Normally, big slab is packed in wooden bundle, so if you buy big slab, we advise full container to fix them well in container and avoid breaking on the way. For already cut counter top, we will pack it in wooden box, so you can ship products with LCL, which means you can let it go with any other products.

Slab size:
3200*1600mm Jumbo Size; 3000*1600mm; 3000*1400mm; 2800*1200mm
Thickness:
12mm; 15mm; 18mm; 20mm; 30mm;

When you need us to processing customized counter top, we would love to do it for you. We give some edge finishing types for you as follows: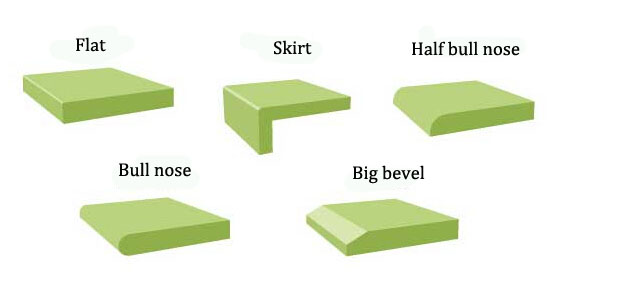 If you like gentle grain white quartz, you are advise of this type of quartz design. The grain is obvious but not too big. It is suitable for your small but comfortable kitchen table top.