OP5202 Pine Nut Yellow Composite Quartz Artificial Stone Product

There are many new colors of quartz stone for each month, popular in stone market. They comes from quartz stone color designers who get inspiration from natural stone products. In the lab of our factory, we also have self-owned designers who can imitate quartz colors from you and from natural stone. Therefore, if you want mass-production of any new colors, you are welcome to send us your samples. We can do over 99% similar products for you.

Mass-production slab size:
3200*1600mm called Jumbo size; 3000*1600mm; 3000*1400mm; 2800*1200mm
Thickness:
12mm; 15mm; 18mm; 20mm; 30mm;

We are also capable of processing kitchen counter top for your own project. If necessary, we can do special slab size to decrease waste of quartz materials. The edges of counter top can be as follows: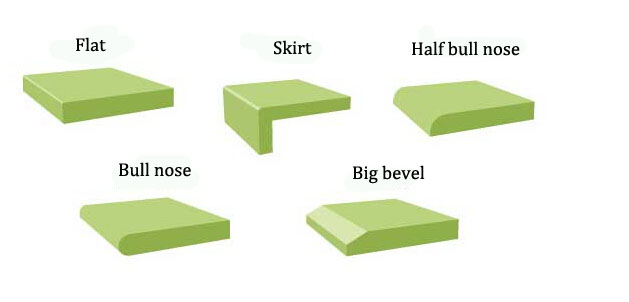 We are one of the best artificial quartz stone suppliers.We supply quartz stone for countertop,engineered quartz stone kitchen countertop and so on.