Pink color best selling carrara marble type engineered quartz slabs kitchen table construction - OP6104
Traditionally as main countertops materials, natural granite plays an important role in kitchen top stone slabs. As we know, kitchen countertops should be hard enough to avoid cutting lines by knives. And it should have low water absorption, even near zero, because kitchen has much water, especially in washing area. Moreover, kitchen top should stand high heat or be heat-resistance as we say. However, resources of natural granite is limited on earth. Sometimes, you prefer one new granite, but you cant have it any more after few months. That is one of reasons why engineered granite counterops becomes so popular today. Besides quartz stone can have good features of natural granite, any color design you prefer can last for as long time as you want.
PRODUCT

DETAILS

Technical Test Data

Other Details




Test Items




Unit

Test Data

Materials

About 93% quartz sand; Resin; Colors Pigments

Bulk Density

g/cm

³

2.37

Colors

White; Black; Yellow; Beige; Blue; Mixed colors;

Compressive Strength

Mpa

200

Sizes

3200*1600mm; 3000*1400mm; 2800*1200mm;

Bend Strength

Mpa




33.1

MOQ

Over 200m2 for big slab; Over 100m2 for tiles;

Impact Strength

Kj/㎡

0.63

Delievery

15-20 days after receiving deposit

Mohs Hardness




6.9

Usage

Kitchen worktop; Bathroom Vanity top; Counter top;

Water Absorption

%

0.02

Certificates

ISO 9001; SGS; NSF;
Big slab: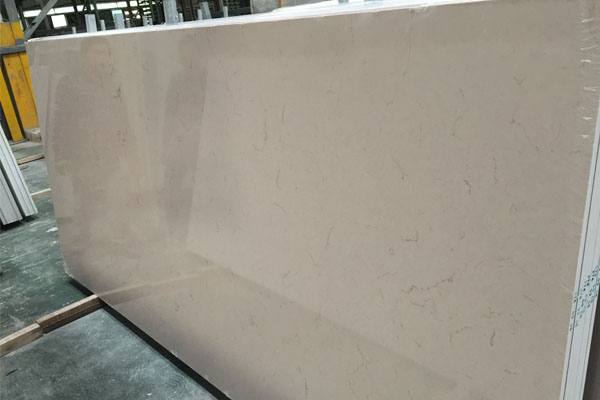 Package: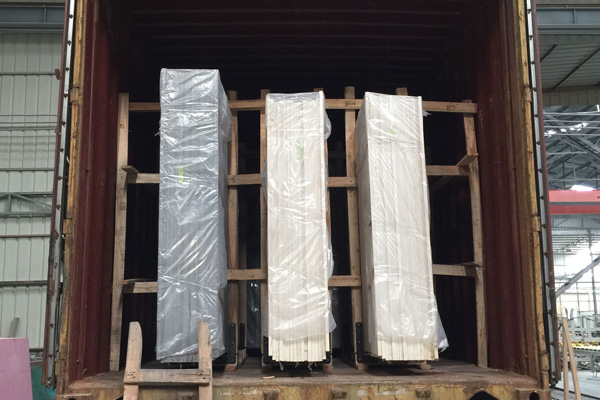 Factory part: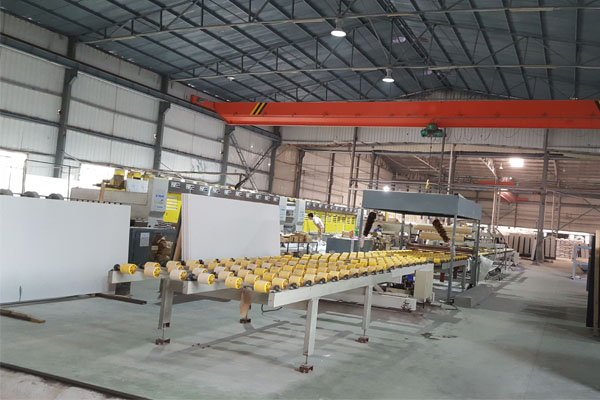 We bring you a new design of Carrara quartz color, with light pink color. If you still like marble vein design quartz, this color is attractive for your kitchen worktop.