Tiger Brown Popular Design Composite Engineered Quartz Slab Wholesale Price
"Best quality, factory price." After quartz slabs is compressed under vacuum conditions, it is actually soft when you touch it. Then, it needs to be put in quartz oven for certain period time with different temperatures in 2 ovens, separately. When this process is finished, the quartz slabs become hard and hot, when it just comes out from oven. Then, quartz slabs should be put straight for more than 24 hours for more solidification. Sometimes, quartz slabs become curved, because it is not put straight for enough solidification. After 24 hours, the quartz stone can start polishing for finished quartz slabs.
PRODUCT

DETAILS

Technical Test Data

Other Details




Test Items




Unit

Test Data

Materials

About 93% quartz sand; Resin; Colors Pigments

Bulk Density

g/cm

³

2.37

Colors

White; Black; Yellow; Beige; Blue; Mixed colors;

Compressive Strength

Mpa

200

Sizes

3200*1600mm; 3000*1400mm; 2800*1200mm;

Bend Strength

Mpa




33.1

MOQ

Over 200m2 for big slab; Over 100m2 for tiles;

Impact Strength

Kj/㎡

0.63

Delievery

15-20 days after receiving deposit

Mohs Hardness




6.9

Usage

Kitchen worktop; Bathroom Vanity top; Counter top;

Water Absorption

%

0.02

Certificates

ISO 9001; SGS; NSF;
Big slab photo: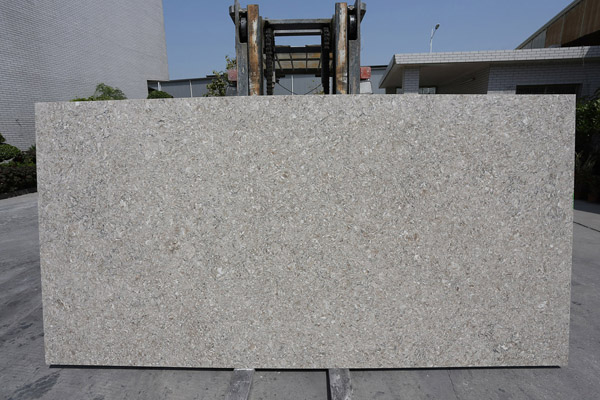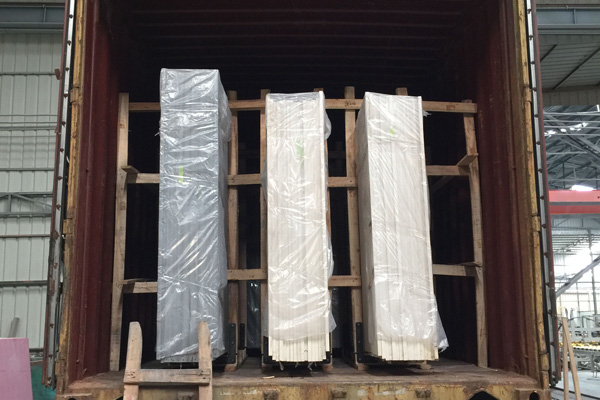 Fabrication: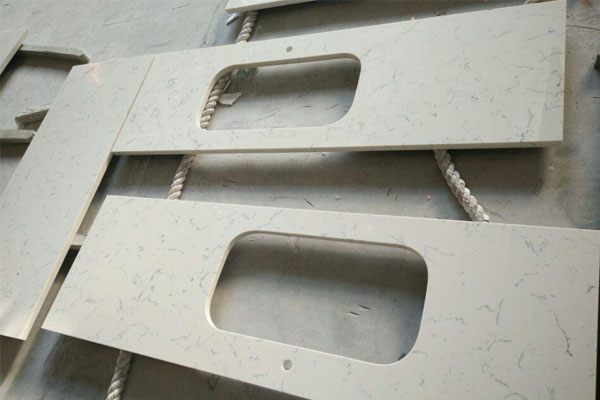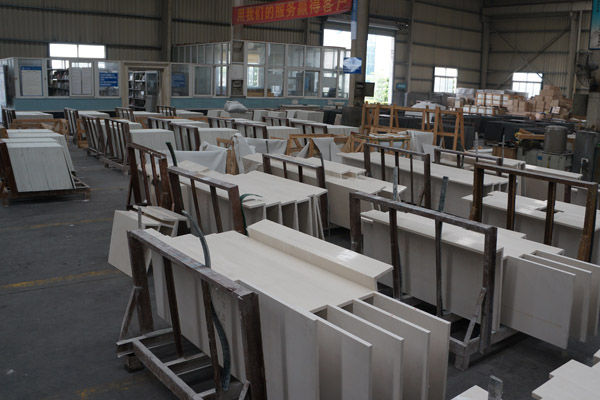 Factory: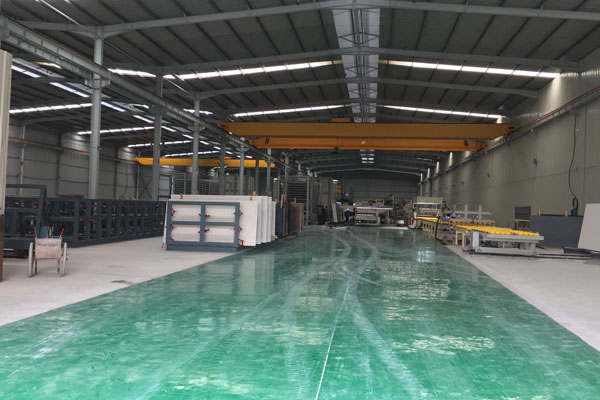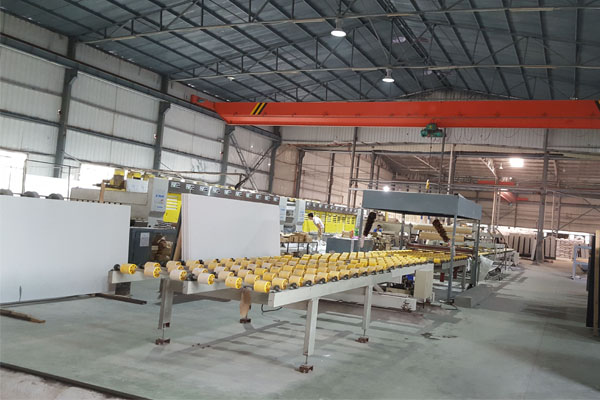 It is popular engineered stone type quartz slab, with very nice vein design. We manufacture big slab with different sizes, available for countertop fabricators to cut any target sizes. The quartz slab is very stable in engineering kitchen worktop.