Popular Black Quartz Countertop Nero Marquina Design White Vein Kitchen Top
Engineered quartz slab from our factory is hard, dense, nonporous, nonabrasive, and nonreactive to acids—attributes that make it perfect for use as countertops, backsplashes, walls, and even floors. Keep in mind that, like natural stone, it's heavy. And it's not recommended for use outside because the resins aren't UV stable. In terms of heat resistance, the material is reportedly not affected by temperatures lower than 300 degrees Fahrenheit. That said, it shouldn't be used as flooring over radiant heat because of possible damage from long-term exposure to heat. Moreover, as engineered stone, it can be manufactured with imitation of different natural stone types, like marble, granite, etc. That means, you can find natural stone beauty from engineered quartz slabs.
Slabs view: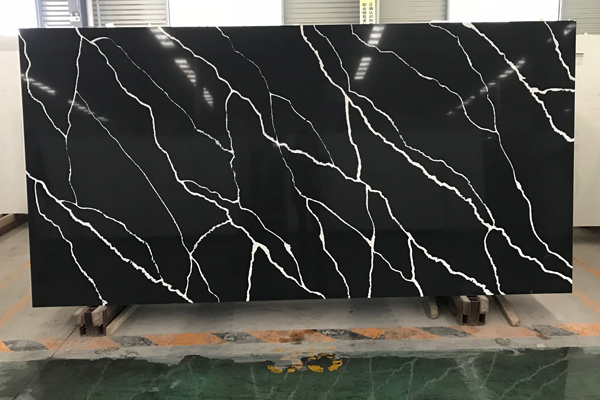 Kitchen countertop: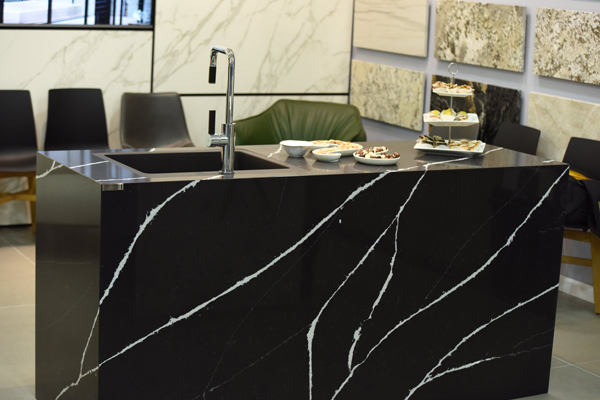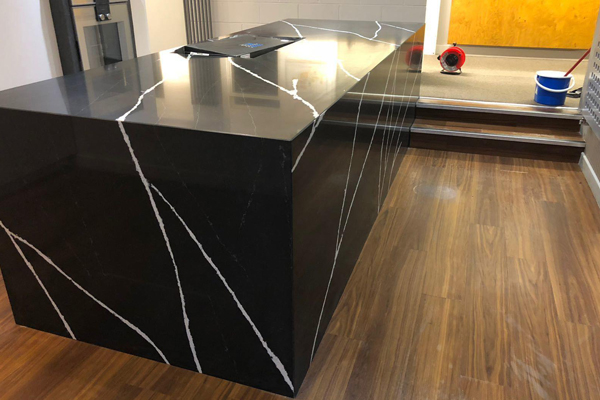 Do you like nero marquina black natural marble? If so, we have new design quartz slab to imitate this color. It is good for kitchen countertop fabrication engineered stone, with nice vein design of natural marble. Please see details.