Simple Design Cheap Price Calacatta White Quartz Slab Grey Stripes White Quartz
A great many of customers prefer calacatta white quartz slabs, firstly beacause they surely look attractive for indoor countertops or other decoration areas. They have simple stripes and white base color, which makes you enjoyable in your house. Secondly, calacatta white quartz slabs are the imitation designs from natural marble stone. The calacatta white marble is famouns from Italy, because it is so wonderful that it could be called a miracle. However, as limited resources, it is extremly expensive. Comparatively, calacatta white imitation quartz is much cheaper. From original calacatta white quartz designs, our technicians could design much more other new designs, some of which are also creative and nice.
Product details
:
Material
:
Engineered / Artificial / Industrial Quartz Slabs for Countertop;
Color:
Calacatta white vein on white base quartz slab;
Size:
3200*1600mm; 3000*1600mm; 3000*1400mm; 2800*1300mm
Thickness:
18mm; 20mm; 30mm;
Surface finishing:
Polished; Horned; Leathered;
Usages:
Kitchen Coun
tertop, Vanity top, Flooring tiles, Wall tiles, window sills, etc.
Samples:
Samples are available for free and freight is negotiable, according to total cost;
Packages:
Sea-worthy wooden frame package for big slab and wooden box for cut to size products;
Current market:
Italy, Poland, Germany, UK, Israel, Mauritius, Mexico, US, Chile, Argentina, Brazil, etc.
Big slab: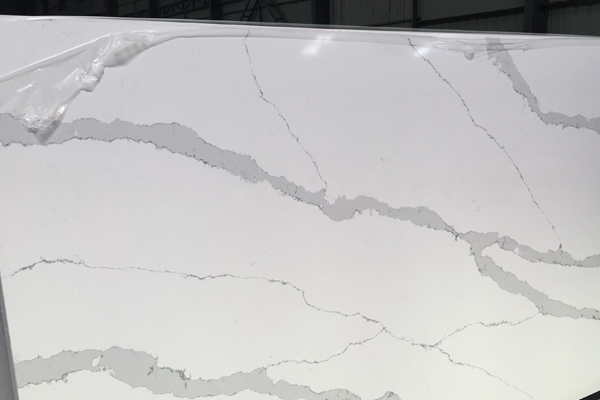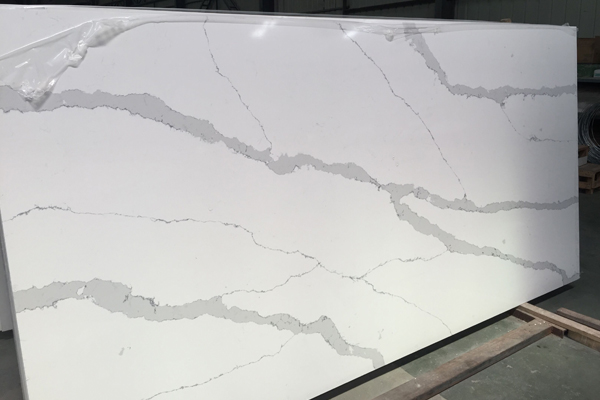 How to send: